Halloween is Oct 31st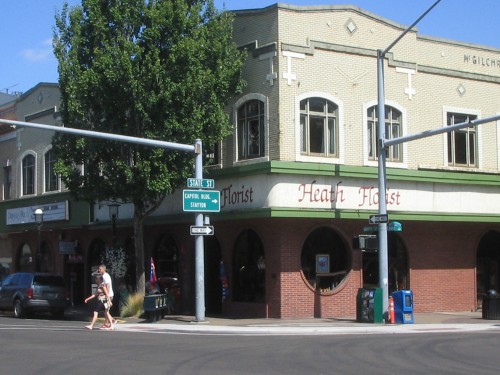 Heath Florist has been serving the Salem, Oregon community for 90 years!
******We are not currently working from our historic location above, as the building is undergoing a major renovation. We are working from our home studio at this time. See our ABOUT US page for more information.******
VOTED BEST FLORIST OF THE MID-WILLAMETTE VALLEY BY THE READERS OF THE STATESMAN JOURNAL IN SALEM, OR
Whenever possible we use locally grown organic flowers and greens. We prefer a natural botanical presentation, so often include materials from our own garden and woods.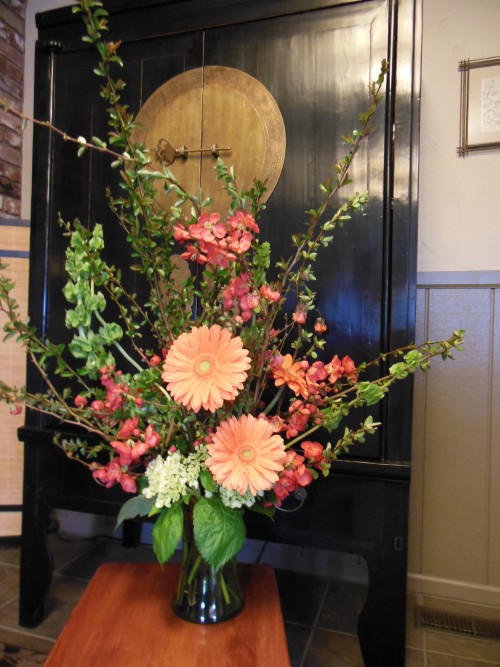 "Coral Charisma" featuring quince from our own garden. This glorious vase arrangement was created for a custom order for Colleen who likes peach tones.
We personally grow some of the flowers that we sell, in season, starting with daffodils and quince in March and April, Calla Lilies in May, Ladies Mantle and Lilies in June, Sunflowers and Black-eyed Susans in August. If you would like to see pictures of our organic fertilizer makers, check out Heath Florist on our Facebook page.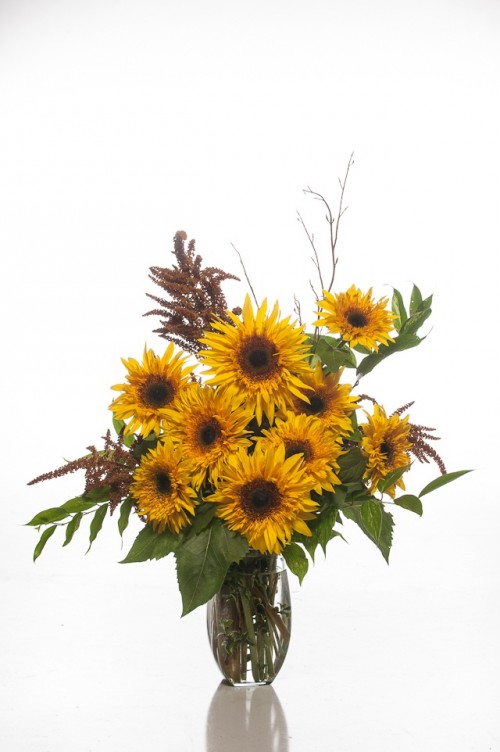 A big bouquet of our own "Starburst Panache" sunflowers.
***While you are welcome to order from our website, our joy is speaking to our customers in person and creating the perfect custom arrangement for the occasion.***
Please call us on our local number 503-363-9179 or our toll free number 800-276-9170 to discuss your special needs and requests. We can customize the perfect birthday, anniversary, get well, new baby, sympathy or holiday arrangement that perfectly expresses your sentiments.