About Us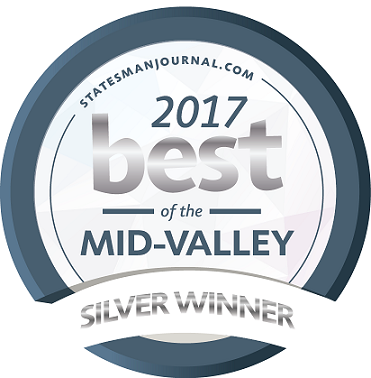 Thank you for visiting us at Heathflorist.com. Heath Florist is the oldest florist in Salem, being established in 1922 and we are still family owned and operated. We deliver twice daily to the Salem, Keizer and Silverton areas. Please call us at 503-363-9179 to place your custom order. We can create the perfect birthday, anniversary, get well, new baby, sympathy or holiday arrangement that perfectly expresses your sentiments. We look forward to meeting all your floral needs!

WEDDING FLOWERS & SPECIAL EVENTS ~
We believe each bride and each wedding ceremony is special and unique. We do not offer wedding packages as we feel that may limit the bride in both creativity and price. However, we realize that brides and their parents need some idea of the prices they might expect. Following is a list of starting prices for many wedding items. Items at these prices would utilize seasonal or inexpensive flowers. Prices will vary from this according to the specific flowers chosen and the quanitity of flowers. While we are working within your budget, we would never compromise quality or service. If you are planning a wedding in the greater Salem or Silverton area, we would be happy to set up a consultation with the bride to discuss flowers, colors, styles and ideas. We specialize in sincere interest and customer service to give you the day of your dreams. Feel free to contact us by phone or email and our floral designer will contact you.
Brides bouquet* - Hand tied clutch or arm bouquet, $50.00
All rose hand tied clutch, $90.00
Nosegay on holder, $60.00
With roses, $70.00
Cascade on holder, $75.00
With roses, $90.00
With roses and stephanotis, gardenias, or orchids, $110.00
Bridesmaids* - Single rose with greenery and ribbon streamers, $12.00
Hand tied clutch or arm bouquet, $40.00
Nosegay on holder, $55.00
Boutonnieres - Rose, $13.00; Carnation, $8.00
Corsages - Rose, $25.00; Carnation, $13.00
Centerpieces* - $25.00 and up
*Prices will vary depending on flower selection
Secure online ordering is always at your fingertips, anytime day and night, for your convenience!