Mother's Day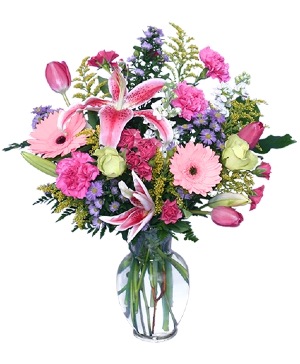 YOU'RE ONE IN A MILLION!
Fresh Flowers
Surprise the one you love with this romantic pink and lavender bouquet from HEATH FLORIST. It's a beautiful way to tell her she's still one in a million!
A mother's love knows no bounds. Show her just how much you care with a special Mother's Day flower delivery. HEATH FLORIST has the best selection of flowers and gifts for Mother's Day. Send a bouquet of her favorite flowers, or have your florist create something stylish to fit her personality! When it comes to flowers, the possibilities are endless. Give us a call, or click on any of the flower arrangements above to get started.